Welcome to University New York of Business and Technology
UNYBT is a leading university, offering a tuition-free education. We decided to put to good use the power of Internet and technology, so that all qualified high school graduates with no regard to nationality or wealth, can get the quality education they deserve.

If you want to take a tuition-free education in Management Information Systems, Business Administration, Marketing or Accelerated MBA, make the first step by reviewing the Admissions process.
---
News
March 16, 2021
Dear Prospective Students,
Due to the large number of applications, our team will be able to contact only the selected candidates. If you are accepted to your chosen program, you will receive an email by our Admission team.
January 19, 2021
New academic program for 2021
Starting in April 2021,
University New York of Business and Technology (UNYBT) 
is going to offer a new academic program.  
Business Leadership and Management
is a
short
intensive program
designed to
develop critical leadership and management skills
. It is the place where leaders can learn how to successfully navigate and address all the challenges and opportunities presented in any business organisation. Learn more
August 07, 2020
Preparing for the Future - UNYBT
We are proud to announce that on August 24, 2020 we are changing our name to University New York of Business and Technology (UNYBT).  The name change is a result of a rebranding effort designed to mirror the transformation & growth of our university and to further differentiate our brand from universities carrying similar names.
Absolutely tuition-free programs
Very high academic standards
Excellent study resources – open educational resources carefully selected by our team of brilliant teachers
Getting know-how from outstanding business executives
Personal attention and consideration for every student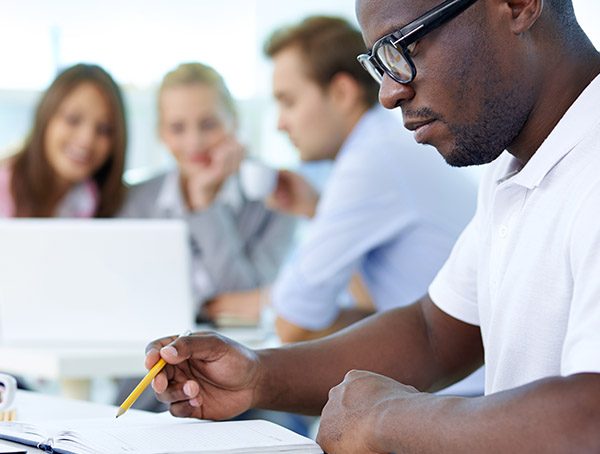 "I am excited that I found UNYBT! They offer an MBA study program that I can afford. The online study portal is easy to use. Study materials are great – I love the video lectures. Thank you!."

"One of the greatest features of UNYBT and the reason I recommend it to everyone who pursues a first-rate distance education is its practical value. For me UNYBT was a stepping stone for my present career. The reason is that in addition to extensive learning materials UNYBT offers its students the invaluable knowhow of specialists and actual advice for getting a job. Naturally, I was nervous and confused when writing my CV and preparing for job interviews but the priceless tips that I got from UNYBT's staff helped me to present my knowledge and skills in the most confident and appropriate manner."

"I have tried distance-learning education before but what distinguish UNYBT from the others definitely are the study materials. They are top notch. Lessons are introduced in different forms. I especially enjoy the video lectures."

"My goal was to get a higher degree but somehow not getting time off work. So the decision was clear - look for a suitable distance learning university. I chose UNYBT that turned out to be the best possible choice for me. The online educational platform here is really designed to be convenient, time saving and useful Sometimes I even study at the office when there's a gap in my schedule. I really feel I'm using my time wisely."

"I couldn't afford going to university. It was frustrating as I firmly believe that anyone should be able to acquire a good education. I was thrilled to find an online university that shares my belief. In UNYBT I finally saw the possibility to realize my potential without burying myself in debt. As I enrolled in the program I was pleasantly surprised to find that it was not only completely tuition free, but also relevant and engaging."

"When I discovered UNYBT I applied immediately. This type of education totally fits my way of life and vision for the development of education as a whole. My sole concern was that everything might be too automatized and lacking personal touch. My concerns were groundless. I received all the attention and support I needed, and all my questions were answered."
Programs
We aim to provide education as a foundation for a successful career. Thus, we help our students envision their career choices by excellent resources for finding your best skills and job inclination.
View All Programs
---
Our Accelerated MBA program aims to fully engage the students in the field of business. Through creating new insights and teaching new approaches to resolving increasingly complex situations, this business program can bring you to the position of an influential leader, successful business manager or startup founder.
Review full program description
Apply Now
No matter where and how you live, you can create a strong foundation for future success and realize your potential with the right undergraduate or graduate program.
Admissions